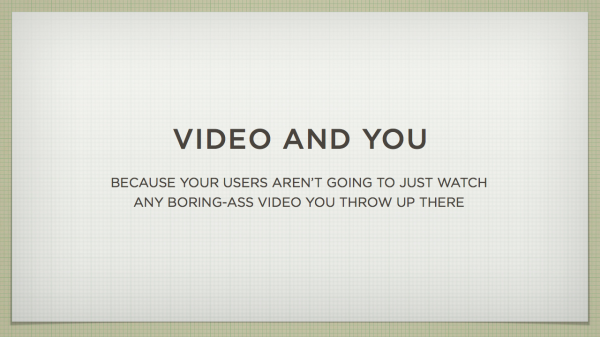 Several people have encouraged me recently, since I have feet in both the video production and Mac & iOS development camps, to blog about video production for developers.
On September 26, 2009, I gave a Blitz Talk at the C4[3] developer conference entitled Video and You, intended to give developers some quick guidelines and tips about developing promotional videos for their apps.
A lot has changed since then, but please enjoy this PDF version of the talk and slides as something small to tide you over while I work up some more modern musings on the subject.