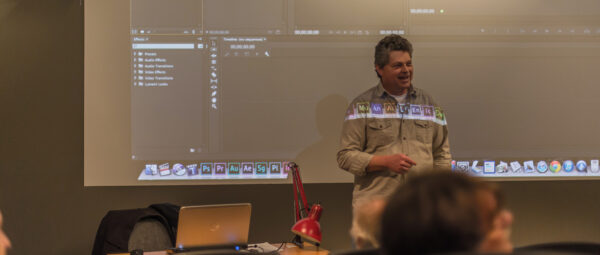 Since I'm still not terribly happy with Final Cut Pro X, I was looking to attend a meeting of the Seattle Adobe Premiere Users Group, and to do that, they want you to fill out a questionnaire first. The last question took the cake:
Do you think you could make a habit of attending on the first Thursday of every month from 7:00-9:00pm?
That would be a decision I would make after attending one or two meetings and determining what value they have to me, and I don't think it's really appropriate to ask when first signing up for the Meetup group. This question also feels very marketing-spammy to be required to answer to join the Meetup group, and sort of turns me off to the group before I've even attended a meeting.
Add to that, the organizer chose to change the default nomenclature of group "Members" to "Disciples of video editing," and I am getting one big negative vibe from this group already.
I get that it takes a certain degree of self-assuredness to organize something like this, but there also needs to be some degree of self-awareness that not everyone enjoys that type of evangelical push, and if you want to be welcoming, you need to account for that.